Fr. Bill Dennler, Rector
F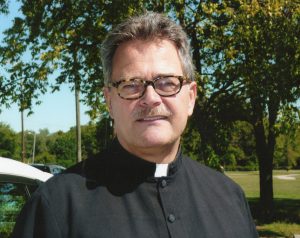 r. Bill came to Holy Trinity in 2009 as Deacon and as Priest-in-Charge.  He was ordained to the Priesthood here in December 6, 2009, was subsequently called to be Rector, and celebrated his New Ministry as Rector on December 17, 2011.
Charlie Grimes, Vocational Deacon
Charlie is a native of Mem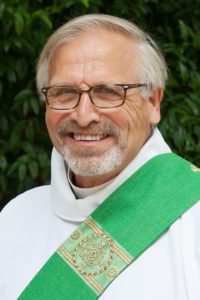 phis, TN.  He has a Bachelor of Science degree in Electronics Engineering Technology from the University of Memphis and attended the Diocese of Tennessee Vocational Diaconate formation program at St. Mary's Sewanee.  As a Vocational Deacon, Charlie is assigned to Holy Trinity, concentrating on Outreach Ministry.
Charlie is retired from AT&T and currently works full time for Huber & Lamb Appraisal Group, Inc. and has been a member of St. Paul's since 1986.  He and his wife, Becky have two grown children, Angela Garner and Stephanie Stanley.  They have been blessed with seven grandchildren: Callie, Jenna, Grayson and Sadie Garner and Wells, Reeves and Anders Stanley.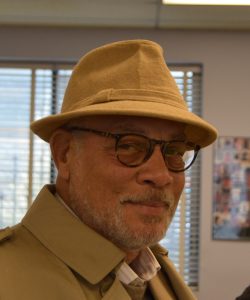 Reggie Kuntz, Sexton
Reggie is a cradle Episcopalian, a Parishioner, and long-standing (not to say long-suffering) Sexton of the Parish.  He is married to Augustine, and Father to Harold, III.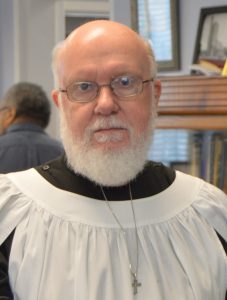 Carl Berg, Organist and Administrative Assistant  
Carl Berg is a native of Nashville, a graduate of John Overton High School and George Peabody College for Teachers. He is a retired computer programmer, having specialized in Electronic Data Interchange for the last twenty or so years of his career.  Carl studied organ with the late Sam Batt Owens at Peabody, and later sang in the St. George's Choir under Dr. Owens' direction, occasionally substituting at the organ console.  He has served Nashville area churches, including St. Philip's, Donelson, and Epiphany, Lebanon, before coming to Holy Trinity in 2005.
To contact the Church, call 615-256-6359 or email cotht@att.net