The annual series Jazz on the Triangle celebrates its Twenty-second Season at the Church of the Holy Trinity. Concerts will be the April 23, May 21, and June 18, featuring some of Nashville's finest and most respected talent. Tickets may be bought at the door or through Holy Trinity members or the Church Office – 615-256-6359. They are $20 each, or three for $50, and those may be used in any combination. Cash or checks are accepted.

April 23 – Kim Fleming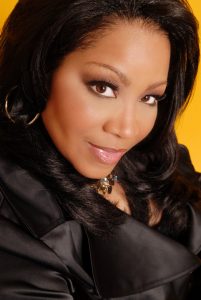 A native of Nashville, Kim Fleming got her early education in music through the Nashville educational system. She attended Fisk University, Belmont College, and Tennessee State University, receiving a BS in Music. During her years of study, Kim was also touring and performing. A memorable tour was with the Fisk Jubilee Singers to Carnegie Hall in New York City. Later, Kim began her professional career in music touring with Amy Grant. Fleming has been a number one call for contracting and arranging background vocals for master recordings in film, television & radio. Kim has had the opportunity to work with some of the industry's greatest artists: Patti Austin, Patti Labelle, Bette Midler, Jon Bon Jovi, Michael Jackson, B. B. King, George Harrison, Keith Richards, Billy Joel, Garth Brooks, Vince Gill, Reba McEntire, Andrae Crouch, Stevie Wonder, Arif Martin, Desmond Childs, Michael Narada Walden, Ray Charles, Isaac Hayes, Motley Crue, Alex Benoit, Michael Bolton, Paul Simon, Brian McKnight and Kelli Price.
She recently stepped out of the spotlight to write for the musical "Paris" and serve as the production's casting director.  Right now you can see and hear her singing "My Funny Valentine" at https://vimeo.com/88200033.
May 21 – Dara Tucker

Our second concert features Dara Tucker. She is a native of Tulsa, Oklahoma, but a true citizen of the whole nation. Her father's work in music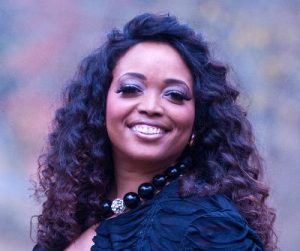 ministry development took him to various parts of the country, and exposed her to many types of music. "We never got too comfortable with one particular way of singing. We were constantly being exposed to different forms of worship and musical expression," Tucker recalls. "All kinds of sacred and contemporary gospel was played in our home, from southern gospel to classical music and hymns, to the most contemporary rap and hip hop. We took it all in."  After obtaining a degree in International Business and German Studies, she worked for a time in corporate language training in Detroit, Michigan. It was in Sweden, working as an au pair, that she solidified her love for singing and songwriting. She began to write her very personal brand of what she describes as 'Urban Singer-Songwriter' music during that time. With a handful of songs in tow, she headed to Nashville, TN to pursue a career as a singer/songwriter.
While Tucker has made her mark nationally in recent years, she remains a mainstay of Nashville's burgeoning jazz scene, sharing the stage with some of Nashville's finest musicians. Her latest project is "Oklahoma Rain," a tribute to love, loss, and healing.  Check out Dara's Facebook page to hear some teasers from "Oklahoma Rain" and her other projects.
June 18 – Paula James-Chavis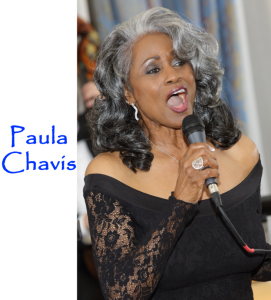 Paula James-Chavis will close our season in grand style with a sort of homecoming. She began singing at age 4 right here at Holy Trinity, and continued to sing at St. Vincent de Paul School, and on into Junior High, High School, and College. Her idols are many and varied – Sarah Vaughan, Nancy Wilson, Aretha Franklin, Etta James, and others. She has synthesized her own style and voice while absorbing influences from many of the greats of the vocal field. Paula was for 33 years a triple career woman – raising three children, teaching First Grade for the Metropolitan Nashville School System, and singing and performing on stage and screen. She has performed with Dr. Dorothy Marcic, acclaimed author of "Respect," has backed up such varied artists as Shirley Caesar, Charlie Daniels, Amy Grant, and Kenny Rogers. This will be an extraordinary concert, and a fitting close to our twenty-second season.
 Come celebrate Father's Day with us – bring Dad, Granddad, or that person who has helped you be a Dad or been an auxiliary Dad to you.  But do come.
The Church of the Holy Trinity is located at 615 Sixth Avenue South, the intersection of Sixth Avenue and Lafayette Street. The Gothic styled building is known for its fine and intimate acoustics. Tickets may be had for $20 each, or $50 for the series of three. Each concert will begin at 4:00 pm, will include a short intermission, and will be followed by a reception in the Church's Parish Hall. For further information, contact the Church at (615) 256-6359 or email cotht@att.net.